Dr. Arthur MANEUVRIER

Orcid

Google Scholar

ResearchGate

HAL
contact@arthurmaneuvrier.com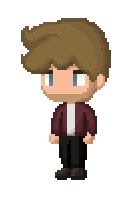 I hold a Doctorate in cognitive psychology from the University of Caen Normandy and a Ph.D. in cognitive & computational neuroscience from the University of Montreal with a thesis on the psychophysiology and methodology of virtual reality. My research falls within the framework of experimental psychology and its methodology in order to promote rigorous science, especially when using the virtual reality paradigm. I am also particularly interested in philosophies of mind. Click here to learn more.
I am a teaching enthusiast. I have more than 300 hours of teaching experience, from undergraduate psychology to public lectures and master's level student supervision. I also run workshops on virtual reality and the use of statistics. Finally, I am qualified by the Conseil National des Universités to be an Assistant Professor (Maître de Conférence). Click here to learn more.
Since I was ten years old, when I needed to create a website for an online role-playing game, I've been tinkering with computer programs, notably 3D experimental evaluation environments. I propose a list of them on this site, they are available on request. Otherwise, I promote open source, open science and privacy in new technologies, as well as the consideration of their environmental impact. Click here to learn more.
I also intend to use this website to disseminate other aspects more or less related to science, be it political or entertainment. For example, I am creating a "WebGL in which you are the hero" which takes place in Ancient Greece. Click here to learn more.
Please do not hesitate to contact me with any questions, comments, proposals for work or collaboration on any aspect of this website. My e-mail address is arthur.maneuvrier@protonmail.com. Click here to learn more.